Logan + Jenn: Mystical Redwood Forest Wedding
Fairytale wedding? You got it. From a rideable mini antique train to dragons flying in the woods to fantasy cottages and topiaries, this place has it all. Nestldown is exactly as it sounds, a secret getaway retreat nestled down in the redwood forest. Did we mention the dragons?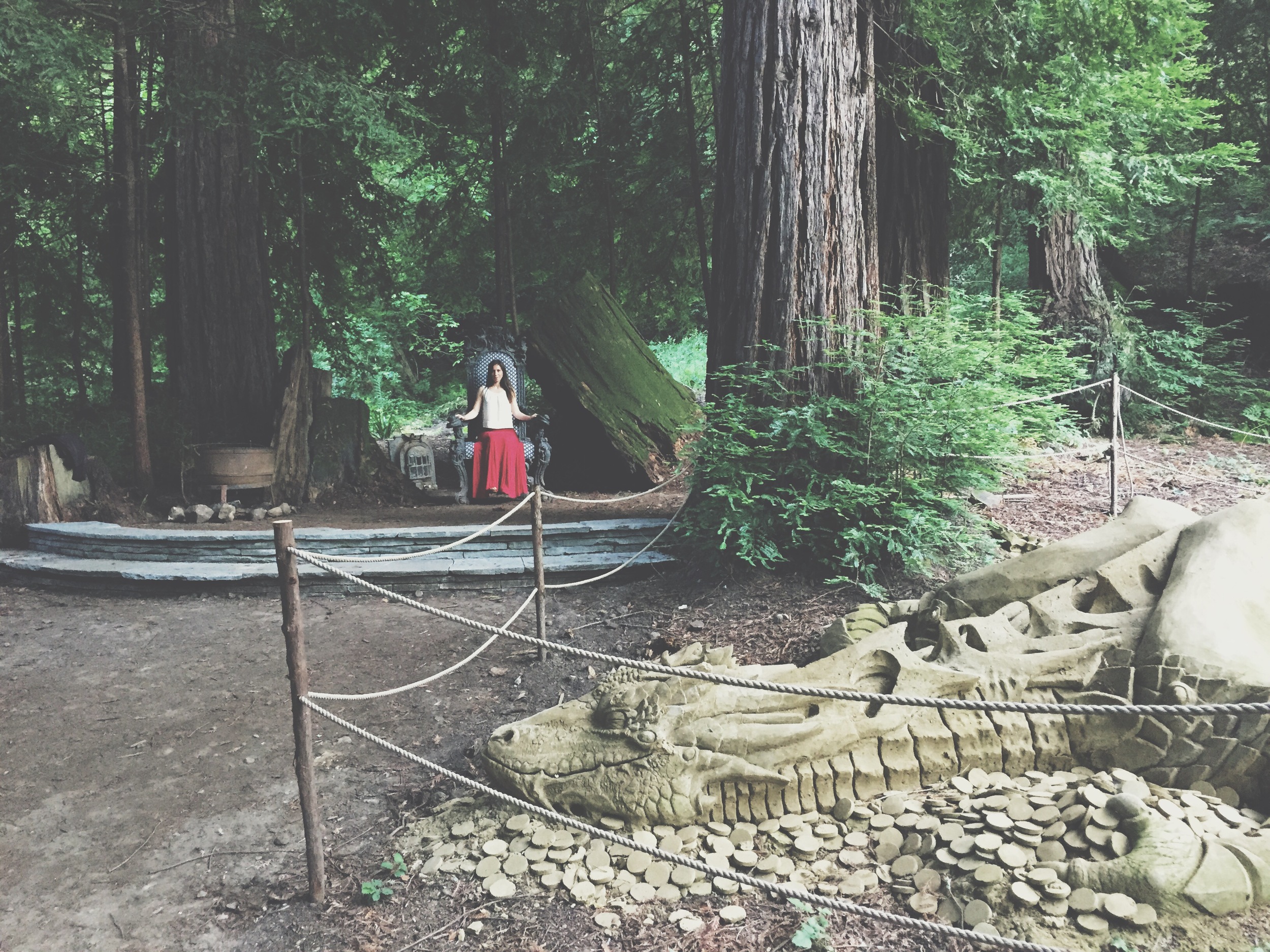 Literally a person could spend days here lost in the magic surprises around every corner. We were delighted with the few hours we had to spend there and honored to bring some magic of our own with our unique photo booth.
We met Logan (the groom) at an event in Healdsburg for Jeremy Forcier, a man who knows how to throw a damn good party. Jeremy had hired Das Bus and Logan's band Midi Matilda for a private party back in April, and we danced our butts off and took ridiculous photos in Das Bus. Needless to say, we had a huge love fest in wine country that day (not so uncommon there) and Logan followed up with us to ask about getting Das Bus for his gorgeous Nestldown wedding. We said yes.
The wedding was incredible. The colors, the scenery, the people - PERFECT! The ultimate redwood forest wedding. We absolutely loved being involved with this wedding, and of course enjoyed watching people get wild and free in Das Bus!